Bravo Supermarket Accident Lawyer
Bravo Supermarket Injury Attorney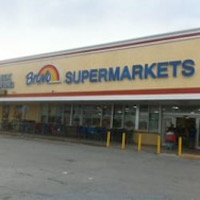 If you are injured or hurt in any way at a Bravo supermarket in Miami or in Broward, then you should speak with a Bravo Supermarket injury lawyer as soon as possible. Personal injury cases against supermarkets can be difficult. Have no doubt you will need to prove your case. The best way to prove your case is to consult with a personal injury attorney who handles injury cases against supermarkets including Bravo Supermarkets.
At Wolfson & Leon, our Miami personal injury attorneys have represented and assisted supermarket injury victims since 1963. We are a full-service personal injury law firm in Miami and our staff is fully bilingual. Our managing attorney, Jonah Wolfson, is a bilingual Miami personal injury lawyer. We are available 24/7 to answer your questions. Our Bravo Supermarket accident attorneys handle all personal injury cases on a contingency fee basis. What that means is that you do not owe any attorney's fees unless we make a financial recovery for you.
If you were injured at a Bravo supermarket, then you should call us for your free consultation. We will be happy to answer any of your questions. All you have to do is call us at (305) 285-1115. Don't be a silent victim and don't delay. Get the answers and the justice that you deserve.
Bravo Supermarkets
A Hispanic supermarket chain located in both the northeastern and southeastern U.S. Bravo supermarket supplies mainly Krasdale Food brand products and can trace its origins in New York. Boasting over 70 locations from New York all the way down to Florida, all of them are independently owned and operated assuring no two are alike.
Bravo Supermarkets can be found in Broward County at:
Bravo Supermarkets
12141 Pembroke Rd
Bravo Supermarkets
180-30 NW 27th Ave
Bravo Supermarkets
6767 Pembroke Rd
Bravo Supermarkets
6819 Miramar Pkwy
Bravo Supermarkets
8251 Sunset Strip
Bravo Supermarkets
3025 Johnson St
In Miami-Dade, Bravo Supermarkets are located at:
Bravo Supermarkets
2671 NW 30th Ave
Bravo Supermarkets
10400 NW 7th Ave
Bravo Supermarkets
14500 W Dixie Hwy
Bravo Supermarkets
8700 NW 32nd Ave
Bravo Supermarkets
1701 NW 119th St
Bravo Supermarkets
11247 A SW 152nd St
Miami Personal Injury Lawyer Helping Bravo Supermarket Accident Victims
At Wolfson & Leon, we offer our clients and the general public important information that they may need free of charge. We consider it to be part of our service to the client and to our community at large. Here are some of the topics and issues that might be of interest if you were injured at a Bravo supermarket in Miami or in Broward:
Miami Accident Attorneys Serving Miami, Hialeah and South Florida
Our Miami personal injury lawyers and wrongful death attorneys serve the good folks of Miami, Hialeah and all of South Florida. We offer full legal representation for all types of injury cases. We handle all of our own cases from the first phone call through settlement, jury verdict, or appeal. We do not refer cases out to other law firms for litigation or trial purposes. In fact, at Wolfson & Leon we routinely co-counsel and accept referrals from other law firms of cases that need to be litigated were taken to trial.
We encourage all potential clients to check out our recent results and to do their own homework on whether our law firm will be the best Bravo Supermarket accident lawyers for their case. Our offices are located in Miami and we are available to meet any potentially interested clients at their homes, hospitals, or workplaces.
If you're not sure whether you have a case against Bravo Supermarkets for an injury, then the best way to find out is to take advantage of our offer of a free consultation at (305) 285-1115. Our Miami personal injury lawyers proudly represent the people of South Florida including the communities of Hialeah, Tamiami, Kendall, South Miami, Miami Beach, Hollywood, Hallandale Beach, Pembroke, Miramar, Pembroke Pines, Opa-locka, Miami Gardens and North Miami.