Aventura Wrongful Death Lawyer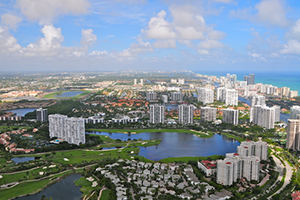 If you have lost a loved one in an accident in Aventura, Florida, we know how you feel. Losing someone can be an immense tragedy. People from our Miami wrongful death team at Wolfson & Leon know how hard it is. We also know how to guide you in finding justice for your loss. As a survivor, you may be entitled to damages compensation. But to know for sure, you should find and speak with the best Aventura wrongful death attorney you can locate.
It is possible that some person, on behalf of the at-fault party, will approach you following an Aventura wrongful death accident to offer you a sum of money to settle your claim. Don't accept anything before speaking to an Aventura personal injury lawyer. You can't be sure that they have offered you as much as you deserve. Maybe they are just trying to make you settle for less. The bottom line is if the offer is fair, let an experienced Aventura wrongful death lawyer tell you that in a free consultation. Then you can go ahead and accept the offer with the confidence that you are being fully and fairly compensated.
You can call our Aventura wrongful death lawyers for free consultations at (305) 285-1115. We can discuss the facts of your case and help you understand your legal options. You'll have this conference with our Aventura wrongful death attorneys at no cost, and if you choose us to represent you, you won't pay fees until we recover for you.
Aventura Accidents Leading to Wrongful Deaths
Aventura, which means adventure in Spanish, is a suburban city in northeastern Miami. Golden Beach and Sunny Isles Beach are located on its east side. On the west Aventura borders with Ojus, North Miami Beach is on the south, and Hallandale Beach again on the north border. The estimated population of Aventura is 37,000 residents. Most of them are employed in white-collar positions. One-third of the population is of Latin American origin.
Aventura has lower crime rate than the rest of Florida and less fatal car crashes compared to the average of the Sunshine State. However, there are still people in Aventura who have lost someone close due to negligence or intentional acts resulting in a wrongful death. Most of them are victims of auto accidents. Our Aventura wrongful death lawyers and personal injury attorneys are available to provide you with legal services as:
Aventura pedestrian wrongful death accident attorney
Aventura motorcycle wrongful death accident attorney
Wrongful death bicycle accident lawyer in Aventura
Wrongful death truck accident attorney in Aventura
Aventura wrongful deaths caused by DUI
Aventura Lyft accident wrongful death accident attorney
Rollover accidents leading to wrongful death in Aventura
Wrongful death left turn accident attorney in Aventura
Aventura boating accident wrongful death lawyer
Aventura drunk driving accident wrongful death lawyer
Aventura wrongful death car accident attorney
Aventura Uber driver wrongful death accident lawyer
Wrongful death T-bone accident attorney in Aventura
Aventura wrongful death head-on collision lawyers
We can also assist you in non-traffic related wrongful death claims in the following capacities:
Aventura negligent security wrongful death attorney
Wrongful death due to parking lot shootings in Aventura
Aventura slip and fall accident wrongful death lawyer
Wrongful death due to Aventura apartment shootings
Aventura violent crime wrongful death attorney
Aventura premises liability wrongful death lawyer
Aventura medical malpractice wrongful death attorney
Aventura product defect wrongful death lawyer in Aventura
Aventura armed robbery wrongful death attorney
Aventura Wrongful Death Lawyers
No matter what kind of an accident you have lost your loved one to, you may be entitled to compensation. For help with that, call us at Wolfson & Leon. Our Aventura wrongful death attorneys are at your service for free consultations on (305) 285-1115. We have assisted wrongful death survivors since 1963 and we are ready to help you and your family as well. Remember, we don't ask for fees unless we recover financially for you.