Aventura Uber Car Accident Lawyer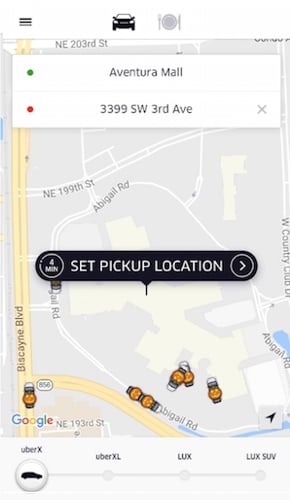 If you were injured in an Uber car accident in Aventura, Florida then you should contact and consult with an Uber car accident attorney who serves the people who live and work in Aventura. The process of making a successful Uber injury claim in Miami is complex. Over and above the usual loopholes of proceeding with any personal injury car accident claim, Uber car accidents present additional issues. That is why you should, at a minimum, speak with an Aventura Uber car accident lawyer as soon as possible.
At Wolfson & Leon, our Aventura Uber car accident attorneys can help you. We represent anyone injured in an Uber car accident including:
Uber drivers injured in accidents with other drivers in Aventura
Passengers in Aventura Uber cars injured by other drivers
Pedestrians injured by Uber drivers in Aventura
Bicyclists hurt by Aventura Uber drivers
Uber drivers and passengers who were seriously injured by uninsured motorists and drivers
Uber passengers and drivers who were killed or seriously injured by drunk or impaired drivers
Uber drivers and passengers injured in truck collisions
Motorcyclists injured or killed by Uber drivers
Uber in Aventura
A member of our Uber car accident injury legal team is a former driver for both Uber and Lyft. As such, our attorneys understand the difficulties and challenges of being an Uber driver in Aventura and throughout South Florida. Our former Uber driver spent a considerable amount of time picking up and dropping off customers at Aventura Mall, offices on Biscayne Boulevard, and even Aventura Hospital. It is safe to say that Aventura relies heavily on Uber for transportation needs.
Uber Injury Lawyer Serving Aventura
After much political wrangling, Uber is now legally allowed to operate in Miami – Dade, Broward and Palm Beach counties. One of the key issues was insurance. As part of the negotiations, Uber agreed to provide $1 million in insurance coverage for Uber drivers and Uber passengers. But like all insurance coverages, there are limitations and exclusions. Our Uber accident attorneys understand the insurance coverage issues that are presented in any Uber accident.
Our Miami personal injury lawyers represent both Uber drivers and passengers. However, we do not represent Uber. But we intend to hold Uber to all of the promises made in the negotiations with local governments. Our task for our Uber injury clients is to maximize their recovery. To do so, our Uber car accident lawyers serving Aventura have to lead and conduct a thorough investigation following any Uber accident.
Aventura Uber Accident Investigation
While our Uber accident attorneys investigate and explore the fact patterns of any Uber car accident in Aventura or anywhere in South Florida, the investigation actually begins with you. If you are injured in a car accident in Miami and you suspect that Uber driver was involved then you need to:
Ask the other driver and passengers if they were on an Uber car ride.
Take photographs of the vehicles involved as well as any markings such as signs were window decals that may indicate that the other vehicle was an Uber car
Ask the police officer were community service aid who is investigating the accident if any of the other drivers were driving for Uber at the time of your accident.
Contact your Uber car accident lawyer in Aventura and Miami and tell them that you suspect your car accident may have involved in Uber driver
It is in everyone's best interests if Uber is involved in any way in your car accident that Uber and their insurance company be placed on notice. In general, most automobile insurance policies do not provide $1 million in insurance coverage like Uber does. Car insurance premiums providing $1 million in coverage or simply cost prohibitive for most people.
Uber's $1 million insurance is available to Uber drivers and passengers as well as other drivers involved in accidents with Uber drivers. But the only way to figure out if the coverage is available to you after your Aventura Uber car accident is through a thorough investigation and a legal analysis of potential insurance coverages. Our Aventura Uber car accident lawyer knows what to do to help you get the answers that you need. All you have to do is call us for your free consultation at (305) 285-1115.
Miami Car Accident Lawyers Helping Aventura Uber Car Accident Victims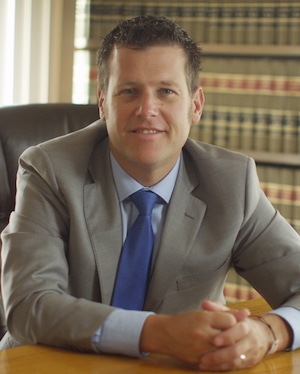 At Wolfson & Leon, our Miami car accident attorneys have been helping personal injury victims since 1963. Our offices are located at 3399 SW. 3rd Avenue in Miami Florida. Our managing attorney, Jonah Wolfson, is a bilingual personal injury attorney who serves Miami and all of South Florida. The Wolfson personal injury legal team are also bilingual and ready to serve you. Just call us at (305) 285-1115 and let us get to work for you.
Our Miami personal injury lawyers are available to represent the good people of Aventura as well as North Miami, Sunny Isles, North Beach, Edgewater, Wynwood, Midtown, North Miami Beach, Hallandale Beach, Hollywood, Miramar, Weston, Miami Gardens, Key Biscayne, Doral and Miami Shores.