Auto Accident Attorney in Miami-Dade County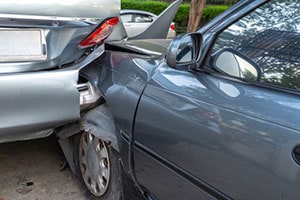 If you have any question about how to recover from a Miami car accident as soon as possible, call our Miami-Dade auto accidents lawyers at Wolfson & Leon. We always start by a free consultation at (305) 285-1115 where people like you explain their case, and we let them know about their options.
Miami-Dade County Car Crashes
The Miami-Dade County is a congested area with a fast-paced lifestyle, and that is reflecting on its roads. Since 2011, the number of auto crashes ranges from 50,000 to 65,000 per year. That's approximately 130 to 180 crashes daily. This has been enough to rank Dade county as the number one county in the country for annual car accidents per year. With the high frequency of accidents occurring, at least a third of those accidents cause personal injuries. They may include:
Spinal injuries
Head injuries
Brain damages
Broken limbs
Neck injuries
Scars
Lacerations
Burns
Internal bleeding
Hip injuries
Ankle injuries
Bruises
Broken bones
Disability-causing injuries
If you or a loved one has sustained any of these or any other injury in an auto accident in Miami-Dade County, you need to talk to the best Miami car accident lawyer as soon as you can. The US legal system gives auto accidents victims a possibility to recover financially for the injury-related costs and expenses. Moreover, you can get compensated for harms that haven't caused you any financial losses, such as pain, fear, and suffering.
We know that it is difficult to think about legal procedures while dealing with getting your health back. We agree that physical and emotional recovery is the most important challenge ahead of you now. But you have financial expenses due to the accident, and you have the right to get compensated for them. The sooner you initiate the damages compensation recovery procedures, the better your chances to get compensated.
If you have slim or no chances to recover, you'll know that at no cost. If we think that you can get recovery for your harms and losses, we'll advise you how to get it as soon as possible. These consultations bring no obligation to hire us. But if you choose us to represent you, we won't ask you for fees unless we recover damages for you. Until then, you won't pay a cent. You can focus only on your physical recovery, while we are taking care of your financial recovery.
Miami-Dade County Auto Accidents
The two most dangerous roads in Florida, the Florida Turnpike and Interstate-95 pass through Miami-Dade County. Whenever you drive through them or any other major Miami road, chances are you'll witness an auto accident. They happen due to various reasons. Some people are reckless while driving. They use smartphones while driving, overestimate the distance between them and other vehicles, or don't pay attention to other drivers. Others are restless and get involved in road rage accidents. There are also people who abuse substances before getting into their cars. Their driving ability becomes impaired, and they can't dedicate their full capacity to driving according to the safety rules.
When you get injured in an auto accident in Miami-Dade County, the accident may have happened due to:
Substances abuse
Speeding
Personal grooming while driving
Texting while driving
Tailgating
Distracted driving
Road rage
Bad weather conditions
Reckless driving maneuvers
Auto Accident Attorneys in Miami-Dade County
Wolfson & Leon was founded back in 1963. We help Miami car accident victims get recovered financially for personal injuries sustained in auto accidents for more than five decades. Contact us today for free consultations at (305) 285-1115 and let us use our experience in your advantage. We ask for fees only when we get our clients compensated for damages.
Our Miami auto accident lawyers serve the whole of South Florida. In the Miami-Dade County, we serve communities such as Downtown Miami, Kendall, Hialeah, Coconut Grove, Little Haiti, Doral, Little Havana, Homestead, Miami Beach, Miami Gardens, South Miami, Homestead, North Miami, North Miami Beach, Aventura, South Beach and Key Biscayne.