Attorney for Hialeah Car Accident Today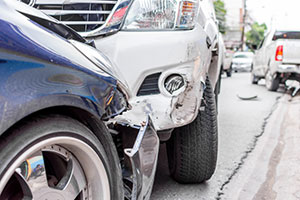 The name Hialeah, which means "pretty prairie," has its origins from the Muskogee tribe. Early developers originally intended to attract and cater to the elite when the city was first incepted in 1921. By the late 1950's, however, Hialeah has become the landing point for many Cubans who were fleeing their government. This changed the city's dynamic to a working-class community, which it still resembles today. Hialeah continues to have a large Cuban and Cuban-American influence. Hialeah is the second largest city in Miami-Dade County, having 235,626 residents. Almost half of the population is employed with a median household income of $29,817, which less than the national average.
Hialeah is located near the center of Miami Dade country and is easily accessible by US 27, the Palmetto Expressway, and I-95. Hialeah sees a considerable amount of commuter and construction traffic, as its highways and major roadways are often used to travel between Miami and Fort Lauderdale. With thousands of vehicles travelling through Hialeah each day, residents run the risk of being in an automobile accident. Dangerous conditions exist for motorists due excessive speed, cars frequently entering and exiting the highways, large construction or commercial vehicles carrying large loads and have an inability to stop on short notice, and general driver distractions. Automobile accidents under these conditions can be particularly serious due to the volume of cars travelling at high speeds. Accidents can result in serious, if not fatal, injuries to its victims. Injuries sustained in a car accident often take time for healing and recovering, impacting the victim's ability to work and pay for medical bills or car repairs.
If you have been the victim of a car accident and have questions about your accident, contact the Hialeah automobile accident lawyers at Wolfson & Leon at (305) 285-1115 for a free consultation.
What to Do if You've Been Involved in a Hit and Run Car Accident in Hialeah
While most people involved in a car accident will stay around to ensure that everyone is safe and will provide their contact information to the police, there are times when a driver may leave the scene. The other driver may have been involved in a crime and was fleeing the scene when they hit your car. In other cases, the at-fault driver may not have proper car insurance, may have a criminal record, or their legal status may be at issue. Drivers who leave the scene of an accident that caused serious bodily injury or damage may be subject to a felony crime.
To protect your rights, it is essential to contact a Hialeah automobile accident attorney for representation immediately. If the driver is never caught, you may be left with sizable costs associated with medical bills and property damage, as well as the loss of wages. An automobile accident attorney can evaluate your current coverage to determine what options are available to you. Should the driver be caught, an automobile accident lawyer can advise you of the appropriate legal steps that can be taken to ensure that you receive the compensation that you need to make a full recovery.
How Do Our Hialeah Car Accident Lawyers Serve You?
Our Hialeah car accident attorneys serve their clients in the capacity of:
Hialeah high speed car crash accident attorney
Distracted driver automobile accident attorney in Hialeah
Hialeah car accident personal injury lawyer
Drunk driving automobile accident attorney in Hialeah
Hialeah negligent driver car crash accident attorney
Dangerous intersection automobile accident lawyer in Hialeah
Hialeah parking lot car accident attorney
Uber car crash accident attorney in Hialeah
Hialeah SUV roll-over accident attorney
Failure to stop automobile accident attorney in Hialeah
Hialeah high speed car crash accident lawyer
Contact a personal injury attorney for a Hialeah car accident today
Wolfson & Leon serves clients in Hialeah, as well as the surrounding cities of Miami Springs, Opa Locka, Hialeah Gardens, North Miami and Miami Lakes. If you have been injured as the result of the negligence of another, the attorneys at Wolfson & Leon can help you and your family to get back on the path of healing and recovery. If you or your loved one have been injured in a car accident, contact the Hialeah car accident lawyers at (305) 285-1115 for a free consultation.