Amazon Accident Lawyer in Broward County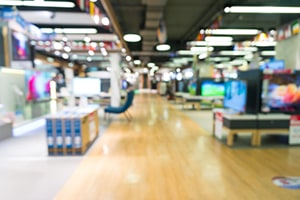 Should you be hurt or seriously injured due to an Amazon delivery driver in Broward County, then you should contact our Broward Amazon injury attorneys at the Wolfson Law Firm. Time is of the essence and you should not delay in seeking legal advice.
Our Broward personal injury attorneys provide free consultations whenever and wherever it might be most convenient for you and your loved ones. All you have to do is call us at (954) 289-5954 and let us get to work on getting you the justice that you deserve.
Broward Amazon Accidents
Amazon's motto is "Work hard, have fun, make history". In 2008, the Amazon website had over 615 million visitors per year. In contrast, by 2016, the Amazon website had monthly traffic to its website of more than 130 million customers.
Amazon Online Services include:
Amazon Prime
Amazon Video
Amazon Cloud Player and Cloud Drive
Amazon Web Services
Amazon Prime Pantry and Amazon Fresh
Amazon Dash
Amazon Consumer Electronics include:
Amazon Kindle
Amazon Echo
Fire TV
Subsidiaries of Amazon include:
Audible
CreateSpace
A9.com
Twitch.tv
Goodreads
Woot
IMDb
Zappos
Amazon Restaurants is now breaking into the food delivery market and with good reason. It is estimated that 62% of restaurant food is now consumed off-premise. The restaurant delivery industry is currently a $43 billion industry with some analysts predicting growth by 2022 in excess of $76 billion. Amazon Restaurants recently partnered with Olo delivery service system which includes more the 40,000 restaurants including Applebee's, Shake Shack and Chipotle.
Now South Florida will not only have the usual delivery drivers like pizza and Chinese food, the market is also expanding to include Amazon Restaurants and UberEATS. That means more drivers on the road rushing around to make deliveries of people and food. As more delivery drivers enter our roads we can expect an increase in accidents and personal injuries.
No matter if it is an Uber or Lyft driver; an UberEATS driver; or an Amazon Restaurant delivery driver, if you are injured in an accident with any of these entities, you will need the best Amazon accident attorney that you can find to help you get the compensation that you deserve.
Broward Personal Injury Attorneys Assisting Amazon Injury Victims
The size and financial strength of Amazon can be daunting to some. In 2016 Amazon had:
Revenue of $135.98 billion
Operating Income of $4.186 billion
Net income of $2.371 billion
Total assets of $83.402 billion
Total equity of $19.285 billion
If you or a loved one was seriously injured through the negligence of Amazon, an Amazon employee or Amazon subsidiary, then you will need to hire a law firm that will fight for you – even against a company as big and powerful as Amazon. Remember this, even Amazon is subject to the same laws as all of us. The Broward Amazon accident lawyers at the Wolfson Law Firm is here to help and to fight for you.
At the Wolfson Law Firm, our Broward personal injury lawyers will fight any corporation that is responsible for our clients' damages. We will help you to get the justice and compensation that you deserve through settlement or jury trial if necessary. Call us today at (954) 289-5954 for your free and confidential consultation.