Allapattah Car Accident Lawyers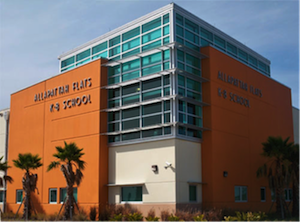 The Allapattah Car Accident Lawyers of the Wolfson Law Firm are available to represent anyone who was injured in a car crash in Allapattah, Miami or anywhere in Florida. Allapattah is a heavily traveled, urban neighborhood. It is surrounded by I-95, the Dolphin Expressway, the Airport Expressway and Miami International Airport. There are a number of paint and body shops as well as car repair garages in industrial Allapattah.
Allapattah is also home to several affordable housing projects that were built as the result of a partnership between the public sector and private industry. These projects were largely driven by the use of tax credits. One is called the Village Allapattah Apartments with 200 affordable housing apartments for seniors and families. Another project is Collins Park Public Housing Development at 3625 Northwest 20th Avenue west of Miami Jackson Senior High. It provides housing for low-income seniors. Collins Park is a partnership between HUD (Housing and Urban Development) and Miami-Dade County. A private builder constructed a 124-unit development. There is a Metrorail Station in Allapattah but like most of South Florida, personal cars are the preferred method of travel. As a result, car crashes happen in Allapattah and throughout Miami.
The Wolfson Car Accident lawyers serving Allapattah have been helping injured people for over 55 years. These attorneys have represented people involved in nearly every type of car accident imaginable including rear-end crashes, hit and run, left turn accidents, running red lights, sideswipe wrecks, pedestrian knocked down, bicycle crashes, speeding, and injuries or death caused by drunken drivers (DUI - Driving Under the Influence). The injuries caused by these types of car accidents can be whiplash which is a sprain and strain of muscles and ligaments. Sometimes car accidents will cause someone to fracture arms, legs or other bones in the body. Unfortunately, some car crashes cause death. Bad drivers usually refuse to take responsibility for their actions. That is why it is so important to an attorney who can help you.
The Allapattah Car Accident Lawyers have represented folks injured in crashes on I-95, State Road 836, State Road 112 and on NW 36 Street the main thoroughfare of Allapattah. At the Wolfson Law Firm, we have dealt with the car repair shops and insurance companies to help the clients get their cars back on the road. We also work with your health care professionals to make sure the medical bills are paid. If you have lost time from work as a result of a car accident, we work to hold the negligent person or persons responsible for your lost wages and any other damages that you might suffer. If the insurance company doesn't meet its obligations, then the personal injury attorneys at The Wolfson Law Firm will file a lawsuit it is necessary. We work for all of our clients in getting their cases resolved as quickly and fairly as possible.
The Wolfson Law Firm has Car Accident Lawyers serving Allapattah and the firm has been helping injured people since 1963. We offer free consultations. So call Jonah Wolfson and the team at The Wolfson Law Firm today at (305) 285-1115.