Airbnb Personal Injury Claims in Miami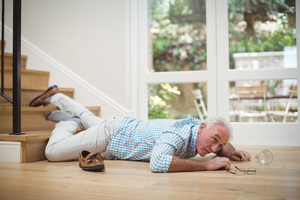 When planning a trip to Miami, whether as a Florida native or not, there are an abundance of lodging options available to choose from. There are many hotels and motels, from ritzy to affordable, all of which can accommodate all travelers alike. A more recent option that has cemented their footing in the travel lodging business, is Airbnb. If you are away from home, but want to feel at home, you could rent someone's house for your stay. This comes with many advantages and comfortability, but also potentially additional hazards that wouldn't normally accompany your traditional lodging options.
A serious injury isn't what you were thinking about when you made your Airbnb reservations in Miami, Miami Beach or Coconut Grove. You were imagining the experience of house sharing, saving some money and taking Uber all over the place. Your entire vacation on your phone. But what happens if you get hurt at the Airbnb property? That is when you will not only need medical care but legal advice from a Miami Airbnb personal injury attorney.
It is recommended that you get a clear picture of who you are renting from and what insurance is in place before. If you can't get a clear answer to those important questions, our Miami Airbnb injury attorneys recommend that you decline and seek another host. You will be able to better enjoy your time in Miami if you know that you are protected in case of any type of loss or injury.
Airbnb in Miami – By the Numbers
Some people never even heard of Airbnb. Others are curious and yet others are big fans. But in terms of numbers, how much Airbnb activity is there in Miami? Based on the statistics provided by Airbnb for the period of September 2015 to September 2016 we know the total guest arrivals; number of hosts; typical host earnings and typical nights occupied by zip code. Here are some of the busiest areas:
Coconut Grove and zip code 33133 - 8098 Guests: 159 hosts: 47 typical nights occupied: and $6,813 in typical host earnings
South Beach and zip code 33139 - 119,695 Guests: 1,199 hosts: 50 typical nights occupied: and $9,616 in typical host earnings
Miami Beach and zip code 33140 - 33,873 Guests: 319 hosts: 29 typical nights occupied: and $11,914 in typical host earnings
Isle of Normandy, North Bay Village and zip code 33141 - 30,789 Guests: 414 hosts: 39 typical nights occupied: and $7,562 in typical host earnings
Brickell and zip code 33131 - 14,395 Guests: 310 hosts: 31 typical nights occupied: and $4,958 in typical host earnings
It is important to remember that these numbers are trending up and expected to increase in the future. To illustrate that point, Airbnb paid Miami-Dade County $522,000 in taxes on behalf of 6800 hosts for the month of May 2017. Miami-Dade County is expecting $6 million in tax revenue from Airbnb. Broward is expected to gain $1 million in tax revenue as well.
Miami Airbnb Injury Attorneys
At Wolfson & Leon, our Miami Airbnb accident lawyers have represented victims of negligence in South Florida since 1963. Over these years, technology has had an impact on personal injury law. For example, claims for personal injury arising out of Uber and Lyft car accidents. Our Miami Uber accident lawyers and Lyft injury attorneys were ready to help drivers and passengers who were injured or killed in car crashes.
In the same way, our Miami Airbnb accident attorneys are here to help you and your loved ones if you are injured at an Airbnb home, apartment, condo or house. Just call us at (305) 285-1115 for your free consultation. We can provide you with an appointment at our office or we can come to see you whenever or wherever it is most convenient for you. We never charge a fee unless we make a recovery for you. Call now and let our personal injury attorneys answer your questions.