18-Wheeler Truck Accidents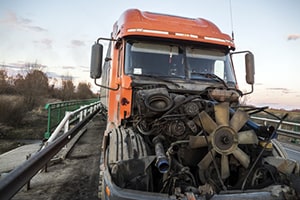 If you were injured or lost a loved one in an 18-wheeler truck accident in Miami or anywhere in Florida, then you should call the 18-wheeler truck accident lawyers at Wolfson & Leon. Our Miami accident attorneys are available to help anyone affected by a trucking accident in Florida. We offer free consultations and we never charge a fee unless we make a recovery for you and your family. Call us anytime at (305) 285-1115.
18-Wheeler Trucking Accident Investigation
Accidents involving these vehicles can be catastrophic regarding the damage that can be done. Standard vehicles such as sedans or even full-size trucks still do not stand a chance when being involved in a collision with an 18-wheeler. All 18-wheeler truck accident investigations begin with the driver. The driver of an 18-wheeler tractor-trailer is often the central figure in the middle of an accident investigation. Truck accident attorneys will often commit a significant portion of their examination of the evidence to the owner and operator of the 18-wheeler truck who injured or killed their client.
Here are some of the specific areas of inquiry necessary for any investigation of an 18-wheeler truck accident:
the drivers bill of lading for any and all shipments transported the day of the accident and for the 30-day period of time before the accident
all permits and licenses covering the vehicle or load including but not limited to oversized permits for the day of the incident or accident
the driver's daily logs for the day of the accident and the 30 days before the accident
the 18-wheeler driver's daily inspection reports for both the trailer and the tractor involved in the accident as well as the 60 days before the accident
the driver of the 18-wheeler should have a driver's qualification file which includes:

hazmat or training documents
medical examiners certificate
drug testing records
annual review of driver history
certification of road test
pre-employment MVR
annual MVR
driver's employment history
inquiry into driver's employment history
driver certification of prior traffic violations
driver's certification of prior accidents
CDL
the driver's application for employment
Additional areas of interest in regard to the driver may include:
the drivers post-accident alcohol and drug testing results
any and all lease agreements or contracts for the driver or the tractor or the trailer involved in the accident in question
any and all documentation concerning the driver or the tractor or the trailer involved in the accident such as weight tickets, hotel bills, fuel receipts, toll receipts, expense records for the day of the accident in the preceding 30 days
Of course, the driver is only part of a comprehensive and complete investigation. But, it is often one of the most important parts of the analysis and evaluation of evidence before trial.
18-Wheeler Truck Accident Attorneys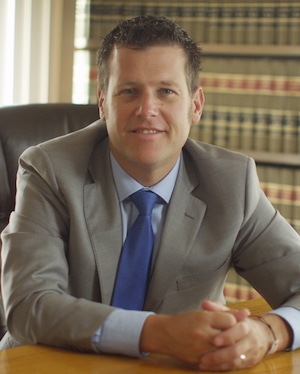 Being involved in an automobile accident can be traumatic enough, but in the unlucky instance it involves an 18-wheeler, you need to ensure take appropriate action. It is not an ordinary accident and will involve many steps toward resolution of your case. At Wolfson & Leon, our Miami 18-wheeler accident attorneys have advocated for 18-wheeler accident victims in Florida for over 50 years. We are ready to help you because we know what to do. Our managing trial attorney, Jonah Wolfson, is a bilingual 18-wheeler truck accident attorney and wrongful death lawyer in Miami. Call now for a free consultation.
Our Miami 18-wheeler accident lawyers serve the folks of Miami and South Florida as well as any victim hurt in a 18-wheeler truck crash in Miami-Dade County, Key Largo, Broward County, Islamorada, Palm Beach County, Key West, Hialeah, Medley, Homestead, Tavernier, Port Everglades, Homestead, Florida City, Princeton, Port of Miami, Fort Lauderdale, Port of Palm Beach, Orlando, Miami International Airport, Jacksonville, West Palm Beach, Tampa and Orlando. We have offices in Miami, Fort Lauderdale, West Palm Beach and Fort Myers to serve clients throughout Florida.
---
CALL NOW TO SPEAK TO A LEGAL PROFESSIONAL (305) 285-1115